by
Khaled Abu Toameh
•
May 3rd
The Rafah border crossing is the Gaza Strip's single opening to Egypt and the rest of the Arab world. That border crossing is where the real suffering of the Palestinians has been taking place.

The Gaza Strip could be a livable environment if the Egyptians opened the Rafah terminal to allow the world to come and help the Palestinians living there.

As Hamas leader Ismail Haniyeh and other organizers of the campaign have clearly stated in recent weeks, the Palestinian protests are aimed at thwarting US President Donald Trump's yet-to-be-announced plan for peace in the Middle East.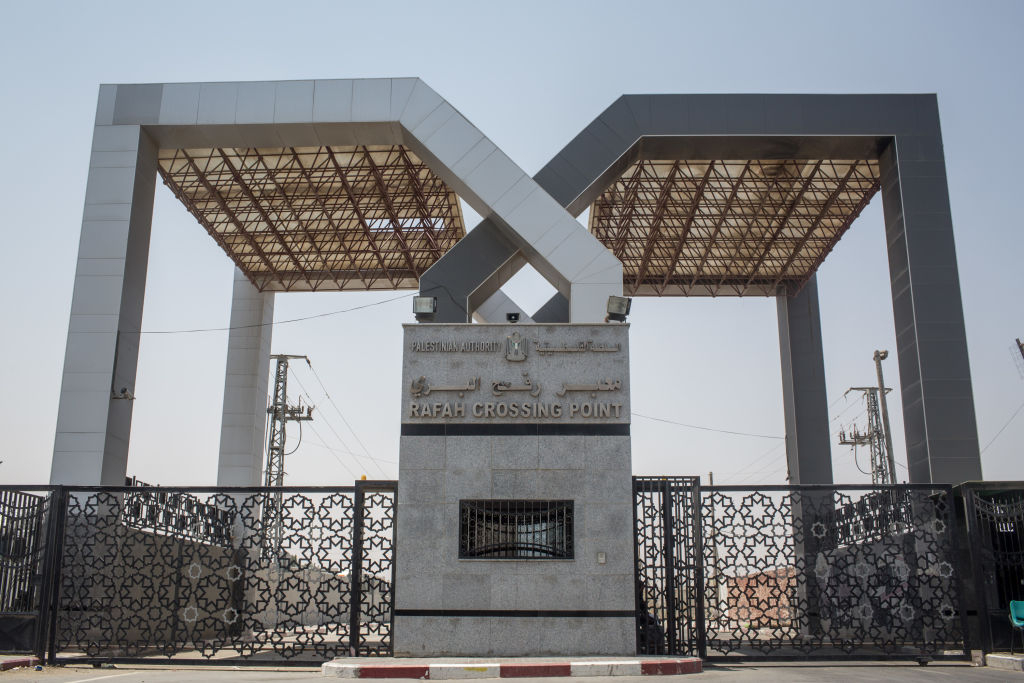 In 2017, Egypt opened its Rafah border crossing with the Gaza Strip (pictured above) for just 29 days. (Photo by Chris McGrath/Getty Images)
The weekly demonstrations along the border between the Gaza Strip and Israel, which are scheduled to enter their sixth week this Friday, will undoubtedly continue to attract the attention of the international community and media.
Meanwhile, no one will pay attention to what is happening on the Gaza Strip's other border with Egypt, which has been closed for most of the past 10 years.
The demonstrations near the border with Israel are being organized by Hamas and other Palestinian factions in the Gaza Strip as part of the "March of Return" -- a six-week campaign of protests that is expected to reach its peak on "Nakba Day" ("The Day of Catastrophe"), the term used by Palestinians to describe the creation of the State of Israel in 1948.